How to Collect - Intelligent Collector
The Intelligent Collector features original programming from Heritage Auctions, the world's largest collectibles auction house. Here, top experts share advice, lessons and collecting strategies. Features also explore the hottest collecting categories that are attracting top-level collectors and investors. The Intelligent Collector is home to programming that collectors can't get anywhere else.
Collecting Fine & Rare Wine
Wine expert Frank Martell discusses collecting and enjoying fine and rare wines: know what you like, buying at auction, storage and what not to do. Whether just starting out or a connoisseur, his expert advice can help you.
The Collector's Handbook
The Collector's Handbook, 2011 Edition: Completely revised and updated to include the most recent federal tax...
[ Read more » ]
Heritage Magazine for the Intelligent Collector
For more than 30 years, Heritage Auctions has continually reinvigorated the world...
[ Read more » ]

Heritage Auctions' Trusts and Estates Department
Heritage Auctions is "only" the world's 3rd largest auction house, but we believe we are
[ Read more » ]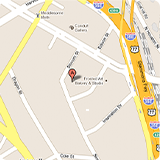 Heritage Auctions Hosts 2nd Tuesdays @ Slocum
2nd Tuesdays @ Slocum is a monthly lecture series held at our Design District Annex (1518 Slocum St., Dallas, TX 75207) that allows Heritage Auctions' clients the opportunity to hear from a variety of fine and decorative art experts, thereby enhancing their knowledge...
[ Read more » ]